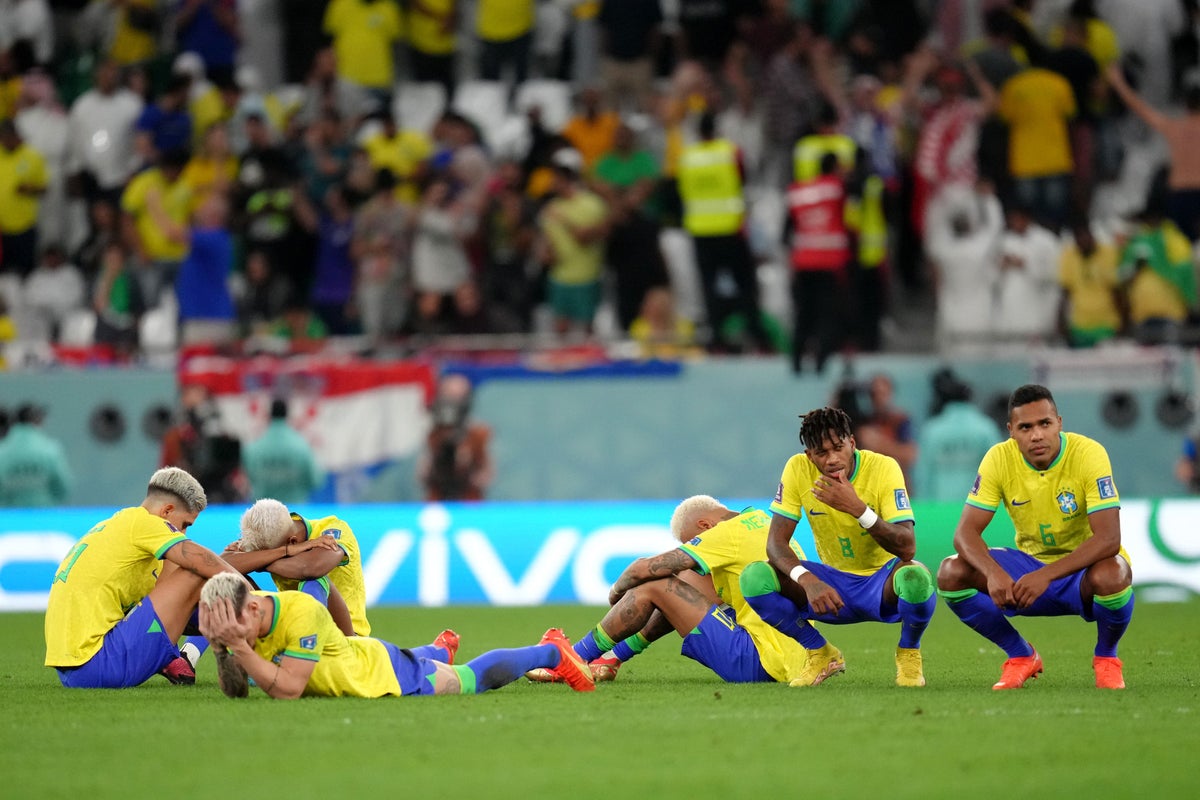 The 2022 World Cup is reaching the business end as 32 nations began on 20 November aiming to lift the Jules Rimet trophy in Doha on 18 December.
Despite the many off-field issues around the tournament in Qatar, the group stage threw up plenty of thrills and spills, with Argentina losing to Saudi Arabia going down as one of the greatest shocks of any World Cup in history. Japan also stunned Germany, while Spain and England racked up goals in statement opening wins.
The drama has continued in the knockout stage as Morocco stunned Spain in the last 16 and Croatia knocked out tournament favourites Brazil in the quarter-finals.
There are only a handful of teams left in Qatar as the semi-final come into view before the final itself on Sunday December 18.
Here are the teams who have qualified for the semi-finals:
Through to the semi-finals:
Croatia
Argentina
Here are the teams who are yet to play in the quarter-finals
France
England
Portugal
Morocco
And here are the teams eliminated from the tournament:
Qatar
Canada
Ecuador
Iran
Wales
Denmark
Tunisia
Saudi Arabia
Mexico
Belgium
Germany
Costa Rica
Ghana
Uruguay
Serbia
Cameroon
United States
Australia
Poland
Senegal
Japan
South Korea
Spain
Switzerland
Brazil
Netherlands
Here are all the results so far at the 2022 World Cup:
#teams #World #Cup #semifinals