Place/Date: – December 12th, 2022 at 4:01 pm UTC · 4 min read
Source: Cryptoons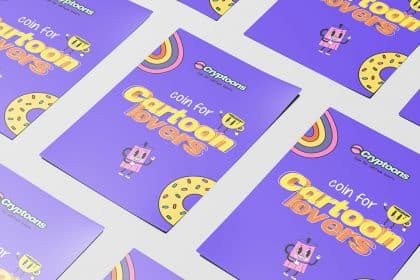 We are living in exciting times when everything has changed. This change is evident in everything from the way we communicate o the way we entertain ourselves. Thanks to the advent of blockchain technology, the way we earn has also undergone a massive shift. The crypto market had to overcome several hurdles before it became the financial giant it is today.
However difficult the journey, the crypto industry is now established as one of the best ways investors can make money. Thanks to its decentralized nature, investors can do away with third parties like banks and brokerage firms. Instead, they get their hands dirty and make their investments based on their knowledge and intuition.
Apart from making millionaires out of investors, the crypto market allows developers and investors to put up their projects for all to see. With a bunch of restrictive rules and stringent regulations, the developers are afforded creative freedom to come up with new and interesting crypto assets for the markets.
The burden lies on investors to search for and pick out the coins that appeal to them the most for investment purposes. There are over 12,000 crypto assets in the market, so it takes a lot of patience and clear-headedness to pick out the best coins that resonate the most with each investor. While researching investment options, Polygon (MATIC) and Cryptoons ($CTOON) stand out as sturdy options.
Polygon: A Crypto Asset with Several Sides
Polygon (MATIC) is a well-known and appreciated coin in the crypto market. As the first well-structured, user-friendly platform, Polygon (MATIC) quickly gained recognition in the crypto market.
The coin is also appreciated for its scaling and infrastructure development. Polygon (MATIC) improves the Ethereum (ETH) significantly. The platform converts Ethereum (ETH) into a fully functional multi-chain system known as the Internet of Blockchains. When compared to several other coins in the market, Polygon (MATIC) comes off as a multi-chain system, but it also enjoys the benefits that come with Ethereum (ETH), such as security, a thriving ecosystem, and openness.
The Polygon (MATIC) network allows its users generate optimistic rollup chains, ZK rollup chains, stand-alone chains, and any other type of structure the developer requires. The platform can provide all these foundational blocks because of a fundamental component known as Polygon (MATIC) SDK.
With its native token, MATIC, crypto users have been able to exploit the platform. MATIC helps in making several crypto processes operate as smoothly as possible on the Polygon (MATIC) network. These processes include network administration, payment costs, and user engagement. The coin also tops the charts in terms of market cap. With the numerous features included in the coin, there is no denying its importance to crypto users or its allure to investors and traders.
Cryptoons:  A Unique Crypto Asset with NFT Capabilities
Cryptoons ($CTOON) offers the integration of blockchain technology with comics and manga. Realizing how underrepresented these industries are in the crypto market, Cryptoons ($CTOON) decides to provide them with a taste of the 21st century.
The Cryptoons ($CTOON) platform is created to offer comic creators, manga artists, and fans the opportunity to enable the blockchain platform. Within the forum is an NFT factory that provides the opportunity for wealth for creators. Accredited comic creators can upload their digital creations and convert them to NFTs. These NFTs can be multimedia content like videos or images. Once the content is uploaded, the creators can manage and make money off their creations in a simple manner.
Apart from that, they also get a small percentage anytime anyone resells their NFTs. The fans can also make use of the NFT factory to keep up with their favorite publication.
You can also find out more about Cryptoons: Website, Presale, Telegram.
Subscribe to our telegram channel. Join
#Polygon #Cryptoons #Profitable #Cryptos #Bear #Market